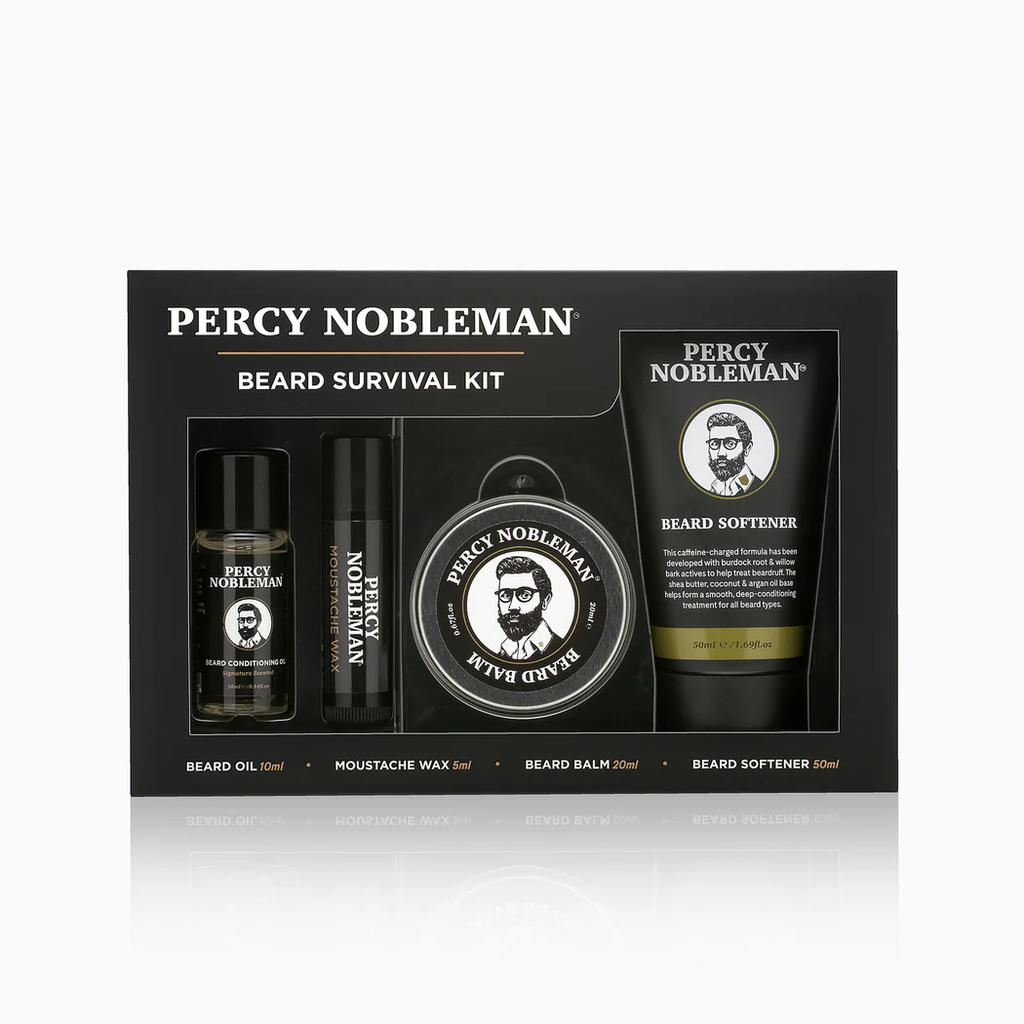 PN BEARD SURVIVAL KIT
---
This Beard Survival Kit is a collection of the best-selling Percy Nobleman products in new 'on-the-go' travel sizes! Perfect for a gentleman just starting their journey or for the experienced explorer, this kit will keep even the most adventurous hairs at bay.
---
Terms and Conditions
30-day money-back guarantee
Shipping: 2-3 Business Days
With your trusty Beard Balm and Beard Conditioning Oil in hand, your beard and moustache can weather any journey with ease, from dusty, arid deserts to the humid and salty-aired tropics. Style with Percy's handy Moustache Wax styling stick, pocket sized for reapplication as the need arises, and miniature Vegan Beard Brush, a tool as resilient and hardworking as you are. When it comes to crafting your perfect look, near or far, trust Percy Nobleman.